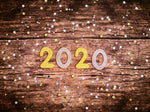 The clock has ticked and we're now in 2020! Happy New year everypawdy!
Your dog is ready to bounce into this new year two paws at a time! Your brain on the other end, is still fuzzy from all the champagne bubbles and you are miles away from thinking about NY resolutions.
Luckily, we have come up with actionable resolutions that you and your dog can do together! Because what better than a pal to keep you accountable?!
Find your soulmate!
We declare 2020 the year of love! Why not use your dog as your wingman (or should we say wingpup) to look for your soulmate?
Walking your dog is a great way to meet new people. You can join dog friendly events in your state or charity walks such as Million Paws Walk. 
Or simply hit the park, walk along the beach, stop at a café…the list to get out and going with your pet is endless! Find the one that suits you the most.
Since you're looking for someone who is also a dog lover, you have the best wingpup in tow in the company of your pet. Our dogs love to be with us so we can't think of a better bonding time. It really is a win-win!
Dogs also offer a great conversation starter. Be open to the prospect of meeting other dog lovers, you never know what is around the corner!
Get in shape
If there is one New Year's resolution that keeps popping its ugly head year after year, it's 'getting in shape', followed closely by 'eating well' (more on that later).
Why is it such a difficult one to maintain? We all start the year well and full of good intentions, but come February, the only lunges we seem to be doing are those to pick up our dog's poop…
Once again, look down at your feet: your dog is your best coach! You can join an exercising class with your pup! Yes! You heard well! Squats and abs alongside your dog. PackFitco in Adelaide offers dog-friendly personal training sessions, in group or individual. Using your dog as a distraction to be active doesn't even feel like you're exercising. Another win-win for both you and your dog!
The good news: when you have a dog, exercising becomes much easier to integrate seemingly into your daily routine. You dog needs a daily walk, and walking is not only beneficial for your physical health but also your mental health.
Note that to make walking a quality form of exercise you need to increase your heart rate, so pick up the pace! Your dog will thank you for it.
Eating better
You might not be the type to spend your Sunday nights meal planning for the week ahead. Rushing to the supermarket, trying to figure out balanced and nutritious meals is hard enough to do for ourselves, let alone for the four-legged members of the family.
After the many recalls experienced in 2019 and the discoveries of the incidence of diseases coming from eating commercial dog food, this new year should be the year you decide to feed your dog a nutritious diet. One that will prevent diseases, weight gain and offer a longer lifespan.
Thanks to the many meal delivery services on offer, it has never been easier to eat better. Both you and your dog can now have meals ready-to-eat and delivered straight to your door!
Imagine not having to worry about portions or nutrition? Now it's much easier to stick to a healthy lifestyle!
Being in the moment
Let's add a bit of spirituality in this New Year!
In a world when we're constantly engaged, it's good to stop and look around for a moment. Lift that nose off your phone and observe the world: look at your dog exploring and sniffing things like it's the first time.
Animals live in the moment, they do not think about the past or the future (except when their next meal is going to be, especially if you're a Labrador). Let's take a leaf out of our dog's life book and try and enjoy the present moment, be fully present and see each day as a new.
A great way to implement this resolution is to put your phone on silence when hanging out with your dog or deliberately not take your phone when going on walks. This will give you small pockets of time where you can fully enjoy what you and your dog are doing.
Good luck with your new resolutions for 2020! Keep them simple and enjoyable! After all, New Year's resolutions are just here to keep us in check to improve our lifestyle and have more time to do the things we love!
Wanna receive blog posts straight to your e-kennel? Join our newsletter
-------------------------------------------------------------------------------------------------
The Doggy Grub blog is dedicated to helping dogs and their owners achieve happier, healthier lives, changing the way we feed our dogs one bowl at a time! If you would like to know more about our fresh food head to Doggy Grub